What a bunch of lazy pirates we have been, not updating our website!!
You have just missed us at Brixham, and we hope you won't hold it against us. We've had one or two random problems with the website and haven't managed to get our piratical acts sufficiently together until now.
But, be that as it may – photographs and videos of that stunning event are or will shortly be available on our Facebook page for your enjoyment. Here's one which may encourage you to go and look …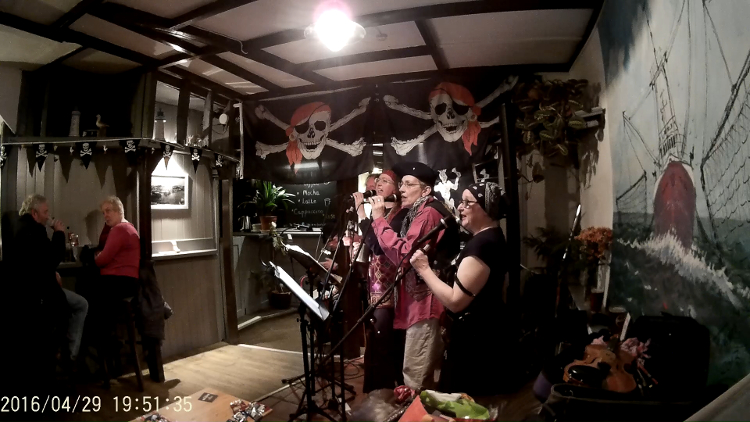 Our only real excuses are that three of the band are in the middle of recording an album (that'll be Triangle, then) and the percussionist is buying a boat. Which is, when you think about it, quite a reasonable thing for a pirate to do. We will be telling you more about that in the near future!